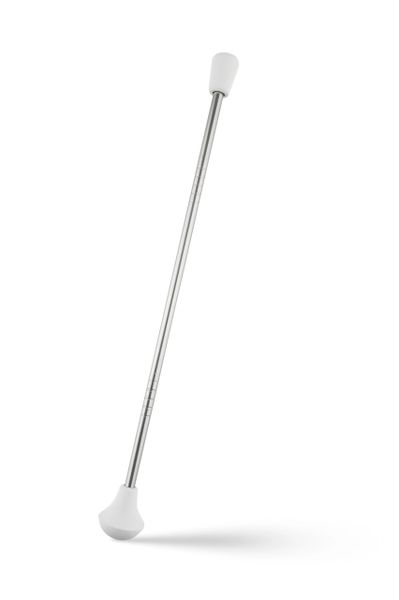 THE JUNIOR BATON
The Junior is an ideal beginner, economy-priced twirling baton.  Made in the USA, this professionally balanced baton has a smooth silver metal shaft.  The Junior is a lightweight baton with a rounded ball and classic straight tip.
It is a super-affordable choice for the beginning twirler.
Professionally weighted and balanced - not like a baton you'll find in a toy store
The Junior twirling baton is an affordable choice for the beginner baton twirler!
Metal shaft has a "brushed", matte finish
Standard 3/8 inch diameter
A lightweight twirling baton with a traditional rounded ball and straight tip
Delivered to you new and sealed in manufacturer's packaging
Made in USA by one of the original baton manufacturers
This high quality baton is manufactured by Kraskin, an established company in the business of making batons here in the USA since the 1940s!