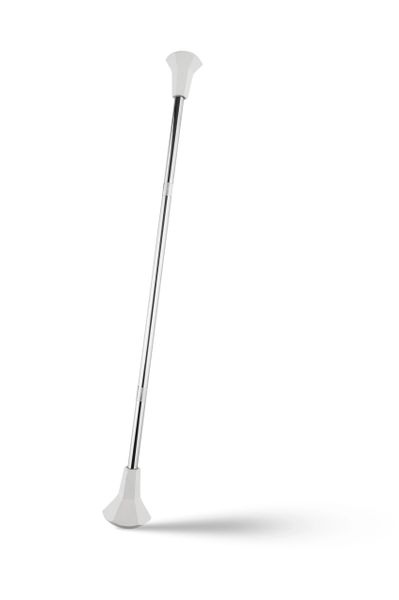 THE CHAMPION BATON
The Champion baton has beautiful styling and is designed for beginners, more experienced, and even elite baton twirling athletes.
Professionally weighted and balanced for optimal performance - not like a baton you'll find in a toy store
The Champion twirling baton is the choice of many beginner, intermediate and advanced athletes!
Baton shaft is chrome-plated steel; Standard 3/8 inch diameter
The baton shaft has 2 bands of holographic tape to add sparkle and reflection while twirling, and to help you spot the baton's center for catching
The Champion has unique and distinctive styling; the hexagonally shaped ball & tip help stop the baton from rolling on the floor when dropped
Made in USA by one of the original baton manufacturers; Comes to you sealed in original plastic sleeve packaging with cardboard hang tag
This high quality baton is manufactured by Kraskin, an established company in the business of making batons here in the USA since the 1940s!